FIND ULTRA PRODUCTS NEAR YOU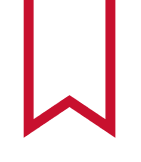 Superior Light Beer
Michelob ULTRA
Michelob ULTRA is a Superior Light Beer brewed for those who understand that it's only worth it if you enjoy it. Containing only 95 calories and 2.6 carbs, Michelob ULTRA is a light lager brewed with the perfect balance of Herkules hops and wholesome grains, producing a light citrus aroma and a crisp, refreshing finish.
Calories
95
Per 12 Fl. Oz.
View Details

Michelob ULTRA Organic Seltzer
Coconut Water Collection
Our USDA-Certified Organic Michelob ULTRA Organic Seltzer Coconut Water Collection delivers a refreshing, flavorful blend of coconut water and real fruit juice, with no sugar added. The uplifting tropical flavors make this the perfect drink for whenever you're ready for a refresh.
Calories
90
Per 12 Fl. Oz.
View Details
Michelob ULTRA
Pure Gold
The first nationally available USDA Certified Organic beer is here. Michelob ULTRA Pure Gold is brewed with organic grains from the finest fields to craft a crisp taste with no artificial flavors or colors. And with only 85 calories and 2.5 carbs, it's the superior choice to complement a balanced and active lifestyle.
Calories
85
Per 12 Fl. Oz.
View Details
Michelob ULTRA Recipes
Lets Get Real About Meals
Who says happy hour has to start at 5 o'clock? Whether you want to mix up a morning beverage or just enhance the flavor at your table, ULTRA is the perfect companion to all your brunch-time favorites!
View Our Recipes