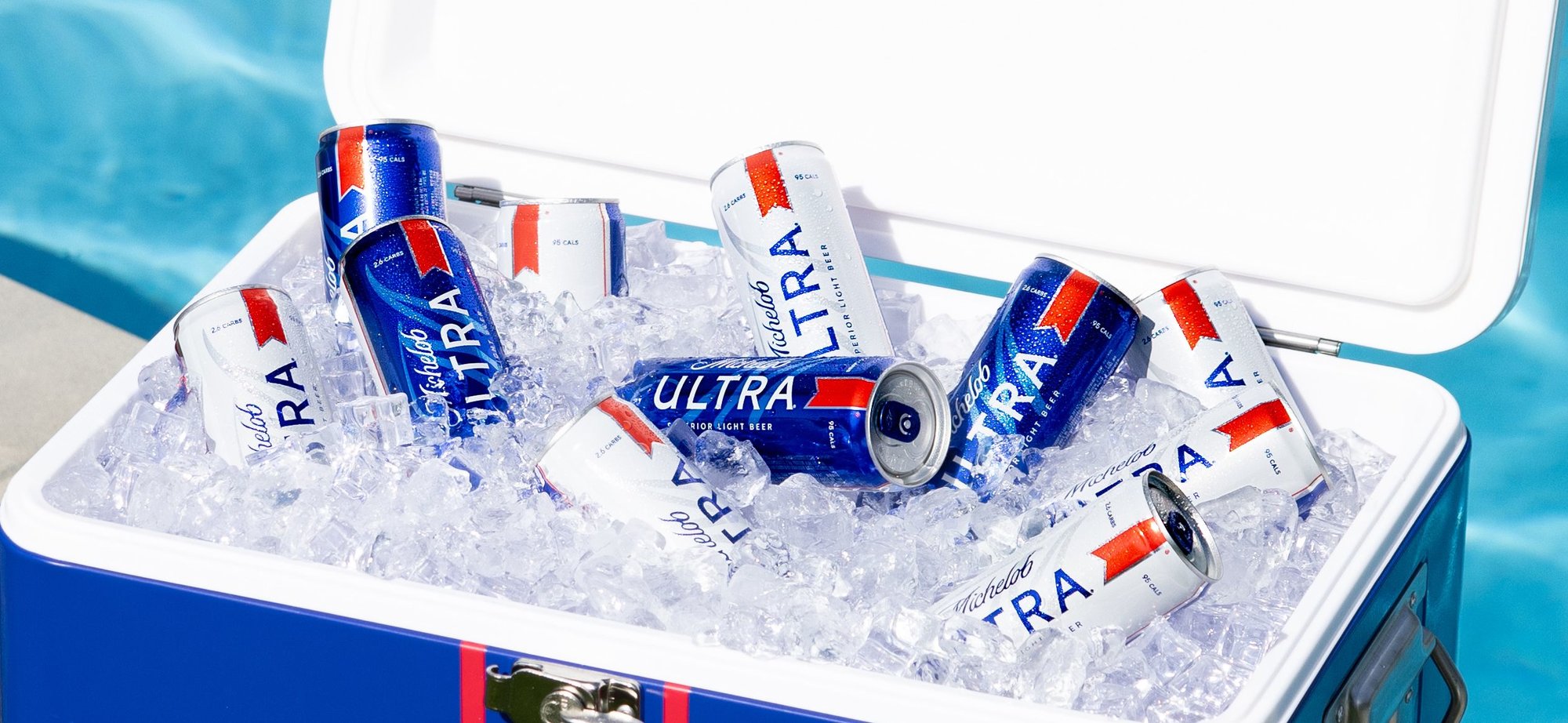 Michelob ULTRA
Michelob ULTRA is a Superior Light Beer brewed for those who understand that it's only worth it if you enjoy it. Containing only 95 calories and 2.6 carbs, Michelob ULTRA is a light lager brewed with the perfect balance of hops and wholesome grains, producing a light citrus aroma and a crisp, refreshing finish.
Calories
95
Per 12 Fl. Oz.
Find Near You
View All Beers
Nutritional Values
12 oz. Serving
Alcohol Percent By Volume
4.2
Energy
95
Calories
95
Fat
0
Carbohydrates
2.6
Protein
0.6
Ingredients: Water, Rice, Barley Malt, Hops
The Michelob ULTRA Experience
IT'S ONLY WORTH IT IF YOU ENJOY IT
Whether you're a pro athlete or a daily step counter, the journey is only worth it if you enjoy it. The same thing goes for beer. That's why Michelob ULTRA brews a light lager that's worth every single sip. So, no matter if you're kicking back after a long workout or taking a day out on the fairway, you're sure to enjoy it.
Michelob ULTRA Recipes
Let's Get Real About Meals
Who says happy hour has to start at 5 o'clock? Whether you want to mix up a morning beverage or just enhance the flavor at your table, ULTRA is the perfect companion to all your brunch time favorites!
View Our Recipes