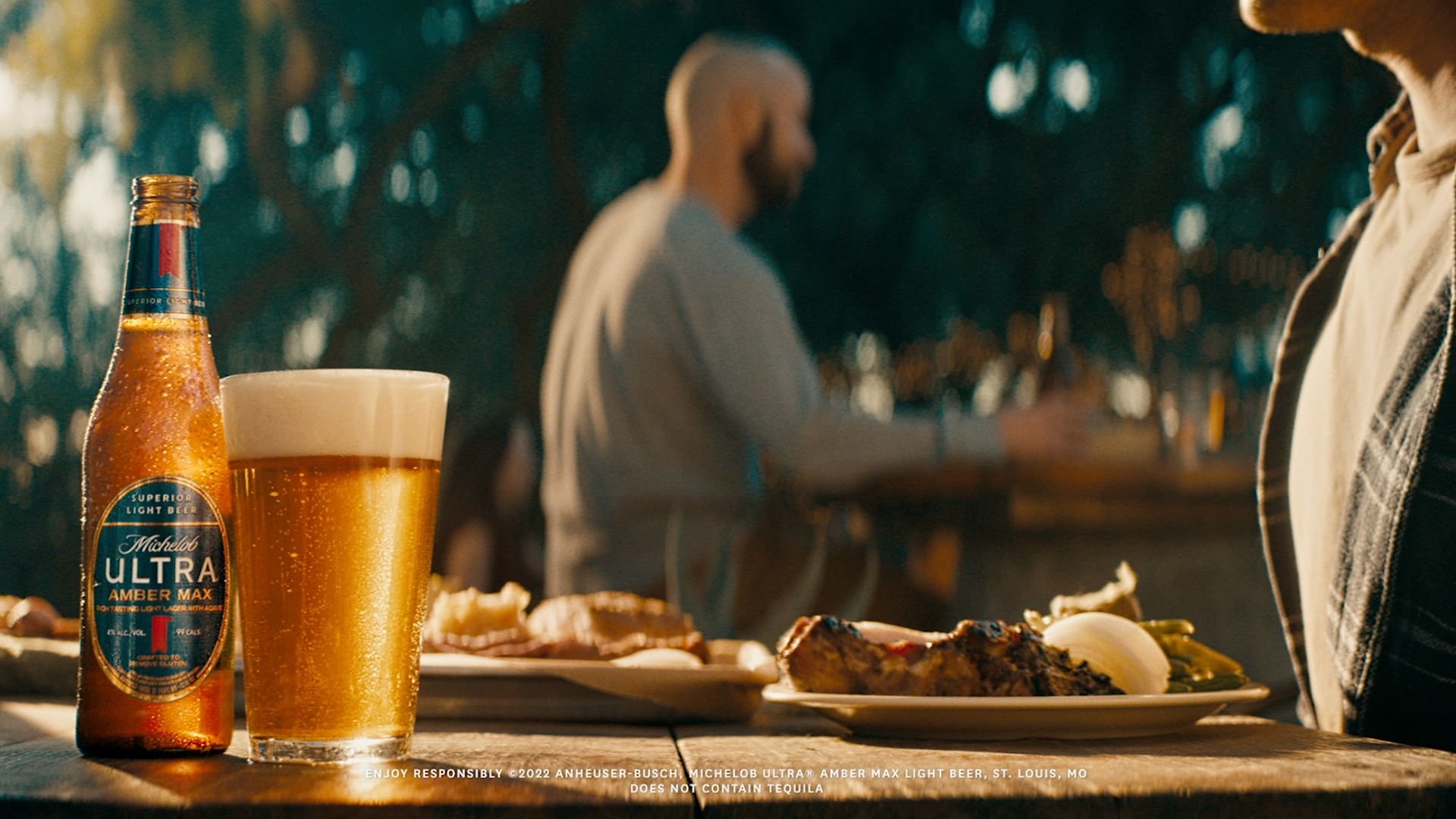 Michelob Ultra Amber Max
Michelob ULTRA Amber Max brings full flavor and rich taste to a superior light beer. At only 99 calories, it uses a unique blend of oats, rye, and blue agave to craft a gluten-reduced light lager with maximum flavor. Enjoy big taste that's brewed for the effortlessly bold.
Calories
99
Per 12 Fl. Oz.
Find Near You
View All Beers
Nutritional Values
12 oz. Serving
Alcohol Percent By Volume
4
Energy
99
Calories
99
Fat
0
Carbohydrates
4.8
Protein
0.5
Ingredients: Water, Barley Malt, Rice, Oats, Rye Malt, Agave Nectar, Hops
The Amber Max Experience
BIG FLAVOR, BALANCED INGREDIENTS
How can a light lager have rich flavor? By brewing an innovative blend of ingredients, of course! Using oats, rye, and blue agave, we've combined a uniquely nutty taste with a smooth mouth feel and hint of sweetness that doesn't blow your calorie count.
Michelob ULTRA Recipes
Let's Get Real About Brunch
Who says happy hour has to start at 5 o'clock? Whether you want to mix up a morning beverage or just enhance the flavor at your table, ULTRA is the perfect companion to all your brunch time favorites!
View Recipes