Buffalo Turkey Burgers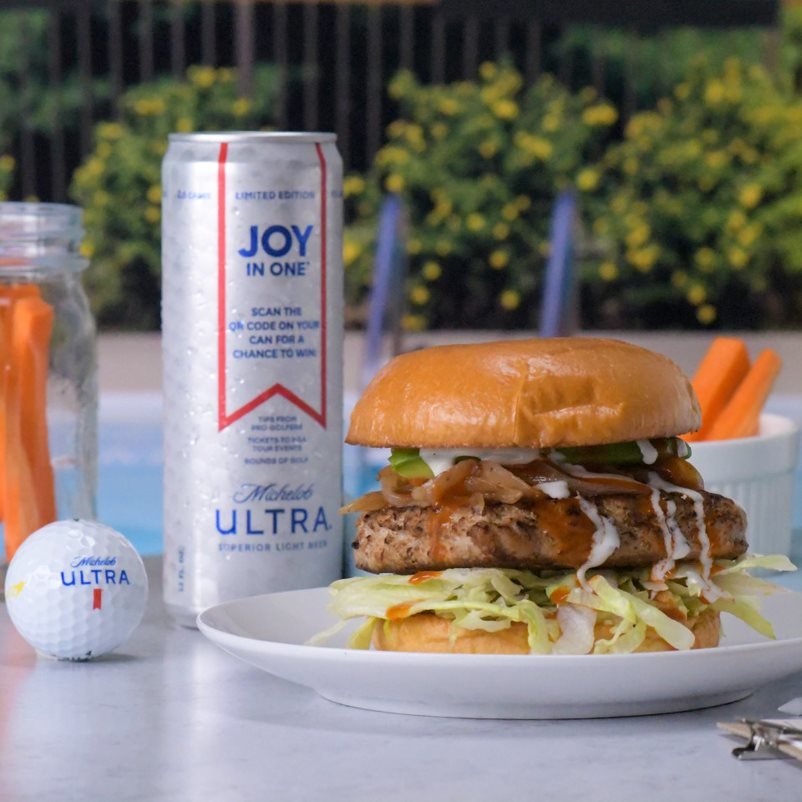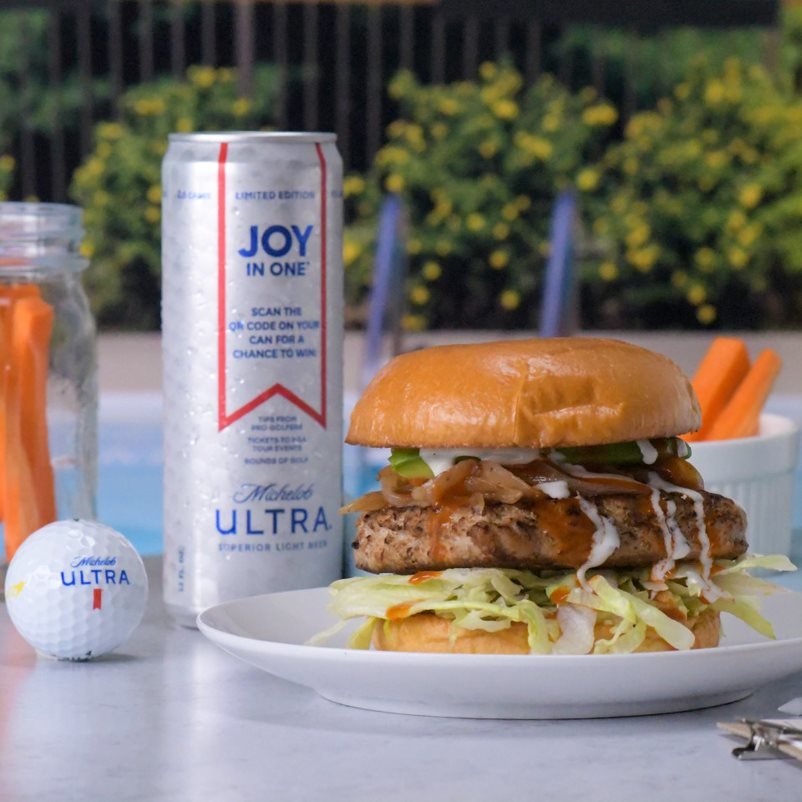 Buffalo Turkey Burgers
Ingredients
Prep Time 1 Hour
---
2 lb. lean ground turkey
1 teaspoon cumin
2 teaspoon chili powder
1 teaspoon salt
½ teaspoon black pepper
2 teaspoons onion powder
½ tablespoon Worcestershire sauce
Brioche buns
Frank's hot buffalo sauce
Ranch dressing
Shredded lettuce
1 avocado
ULTRA beer braised onions
2 yellow onions
½ cup ULTRA beer
Instructions
Total Time 1 Hour 30 Minutes
---
1. Add ground turkey to a 1-gallon freezer bag, add in your spices, and begin to roll using a rolling pin to combine spices into the meat. Be sure the freezer bag is still open, so air can get out as you roll and seal it once you are done. Next, use a wooden skewer to portion the turkey into 6 patties and freeze for at least 1 hour.
2. Heat a cast iron pan on medium/ high heat and sear patties until browned on the bottom, about 4-5 minutes. Flip and continue to cook for another 5 minutes.
3. Heat a skillet on medium/high heat and add butter. Let the butter melt, then lower the heat to medium.
4. Add sliced onion and cook for about 5 minutes or until translucent; slowly add in the ULTRA beer, simmer for 10 minutes, and remove from heat. Assemble burger.
5. Add shredded lettuce to the bottom bun; add your turkey burger, braised beer onions, and avocado, then top with buffalo sauce, ranch, and enjoy!