Match Point Ceviche and Plantain Chips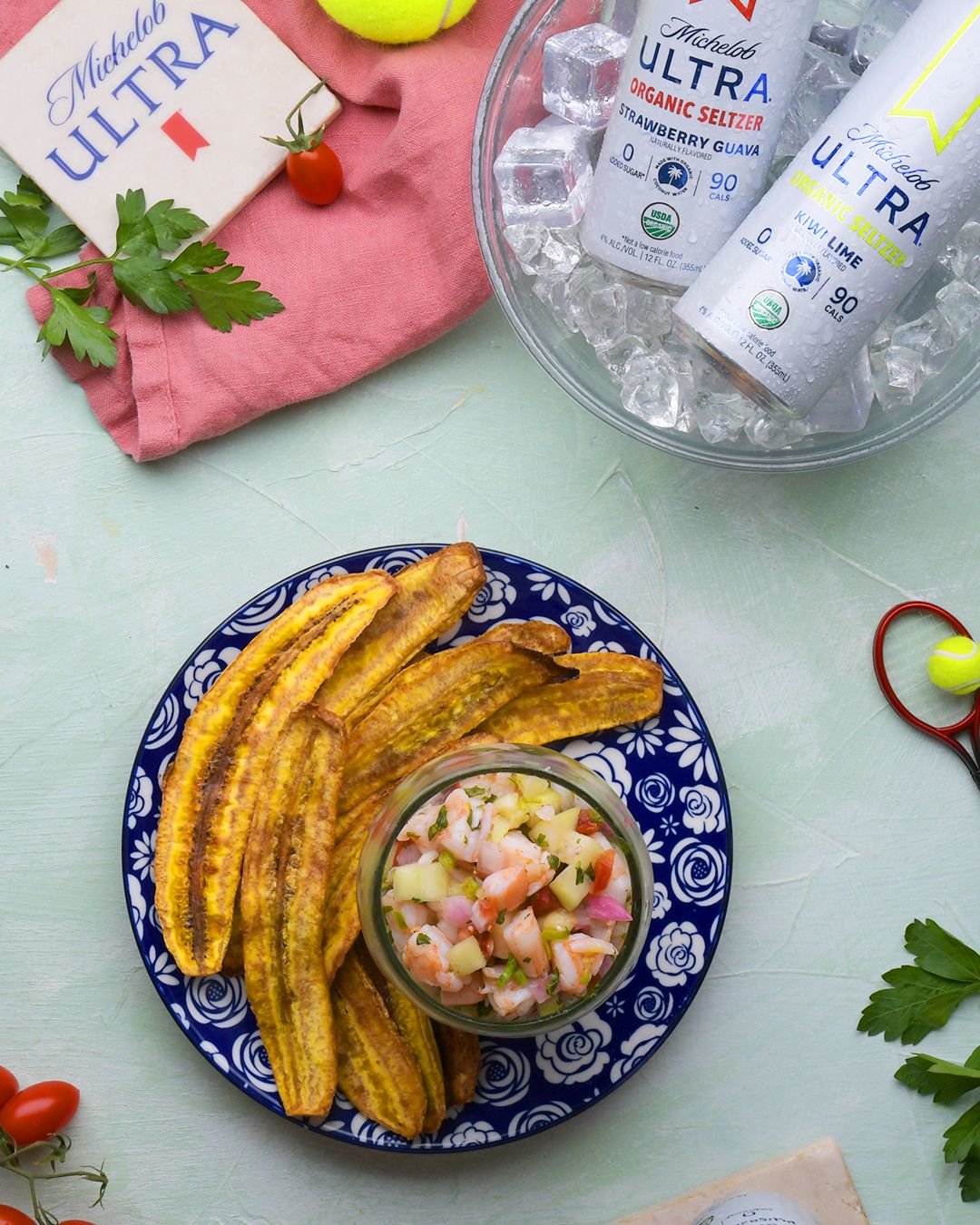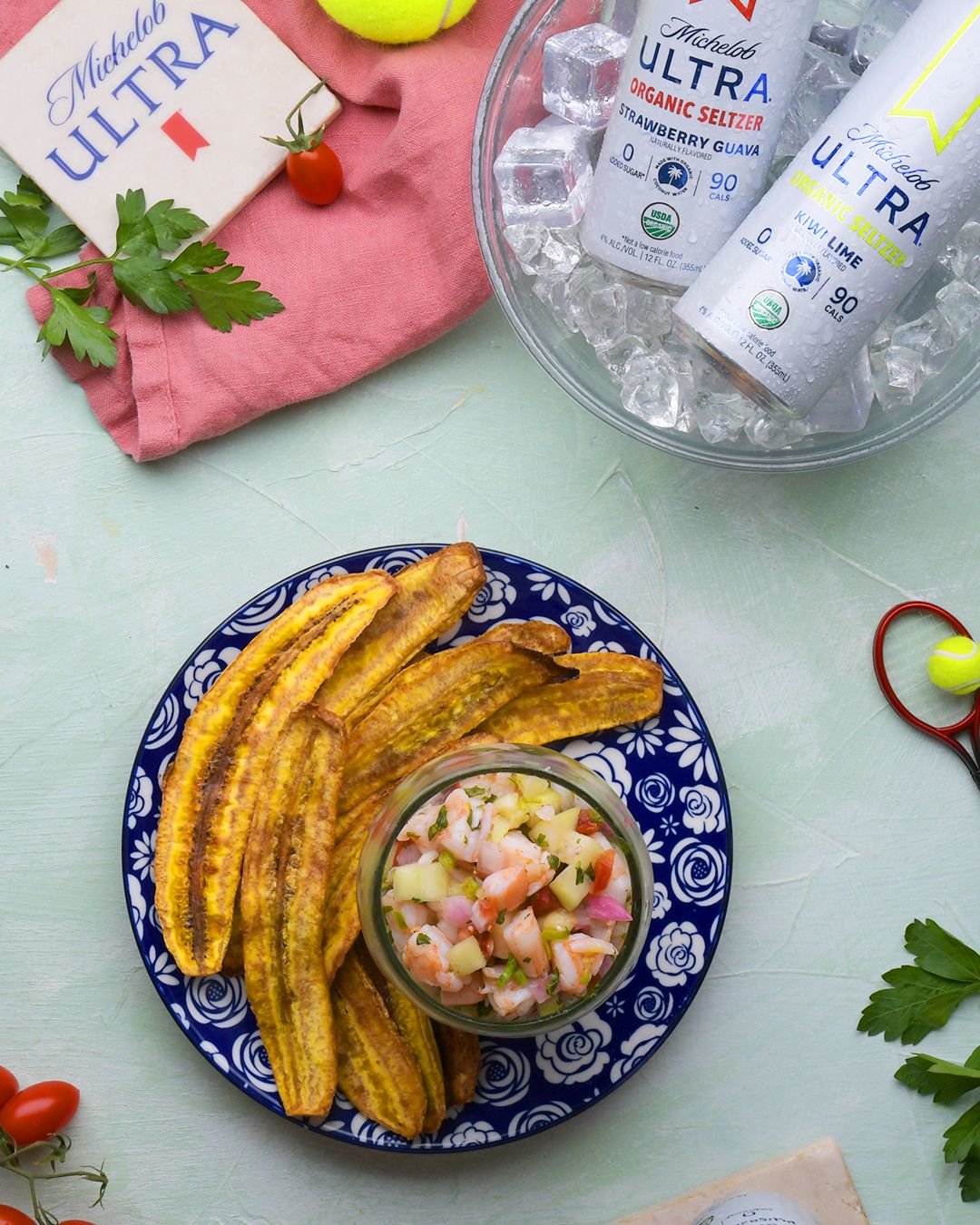 Match Point Ceviche and Plantain Chips
Ingredients
Prep Time 20 minutes
---
● 1lb - Shrimp, shell-less
● 1ea - Cucumber
● ½ea - Red Onion
● 1ea - Tomato
● 1ea - Jalapeno
● 2oz - Cilantro
● 4 - Lime
● 1ea - Avocado
● 1tablespoon - Salt
● 1teaspoon - Pepper
● 1ea - Green Plantains
● 1oz - Olive Oil
Instructions
Total Time 1 hour
---
1. We start by chopping the onion, tomato, cucumber, jalapeño, and cilantro. Set aside.
2. Cut your shrimp approximately into half-inch pieces. Place in a non-metal bowl.
3. Squeeze out about half a cup of lime juice on top of your shrimp or until it covers the top of the shrimp.
4. Place your chopped onion, tomato, cucumber, jalapeño, salt, and pepper in and combine.
5. Cover the bowl with plastic wrap and let it rest in the refrigerator for 30-45 minutes. The shrimp will change color to white with pink and red undertones when ready.
6. Preheat the oven to 350F.
7. Start by peeling the skin off of the plantains. Cut plantains with a vegetable peeler length-wise. Lay them on a baking sheet, not overlapping. Brush olive oil on the top of the plantains and season them with salt.
8. Bake for 30 minutes or until the edges begin to brown. Let cool.
9. Serve by adding some chipped avocado to the top and plantain chips.