No Mess Beer Brat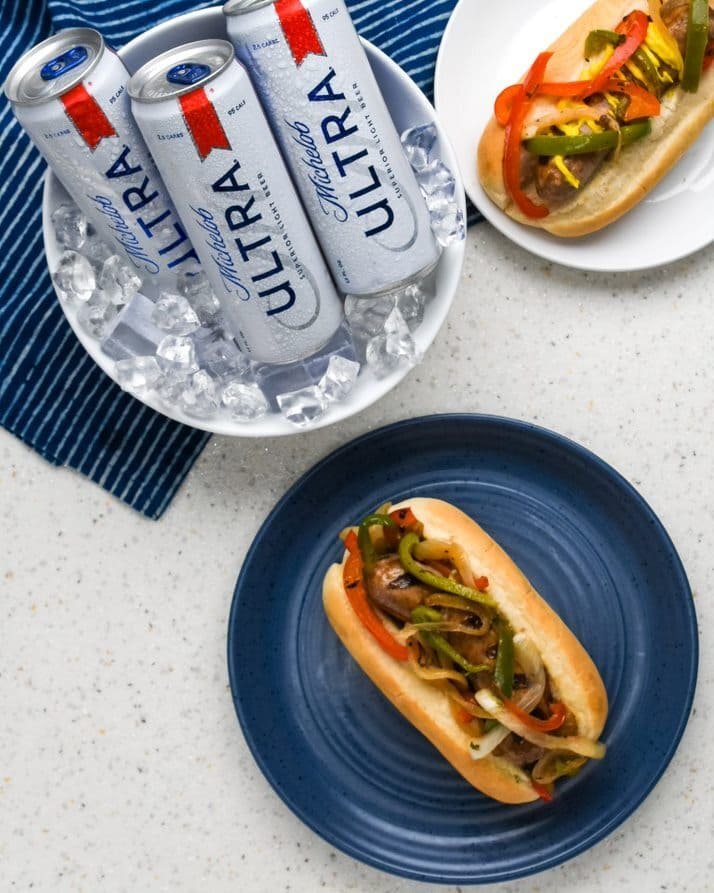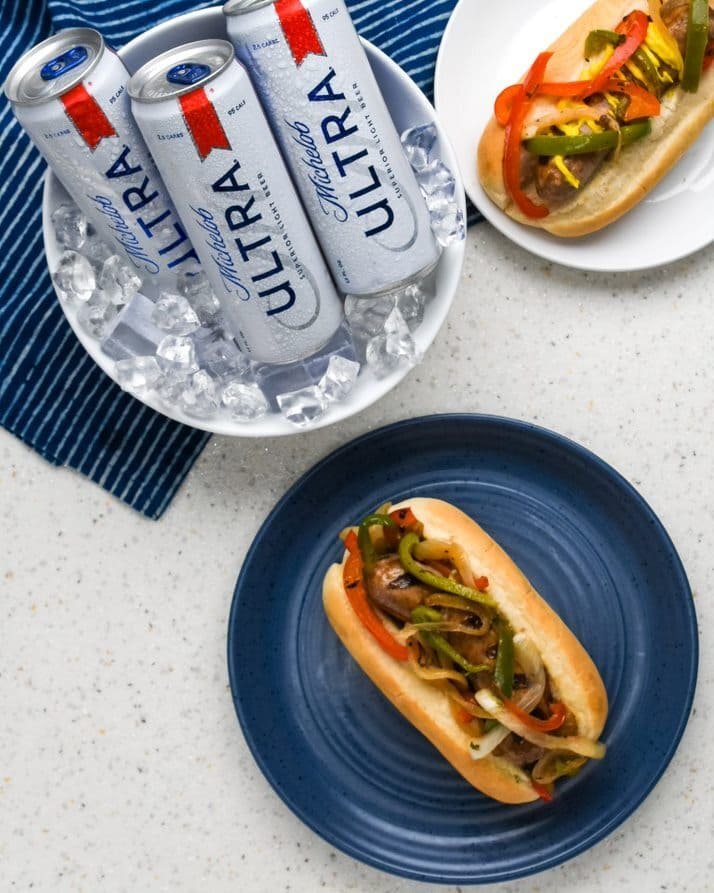 No Mess Beer Brat
Ingredients
Prep Time 10 minutes
---
● 1 lb bratwurst sausages (6 brats)
● 1 red bell pepper, sliced
● 1 green bell pepper, sliced
● 1 sweet onion, sliced
● 1 tablespoon dried oregano
Salt, to taste
Pepper, to taste
● 1⁄2 cup Michelob Ultra beer
● 6 hoagie rolls
Yellow mustard for serving
Instructions
Total Time 40
---
1. Add sliced peppers and onions to the bottom of a foil pan and evenly place bratwurst on top. Season with salt, pepper, and dried oregano.
2. Pour Michelob ULTRA beer over the top of the bratwurst sausages and place on a hot grill, cover grill and cook for 30 minutes until the bratwurst are fully cooked (165 ̊F) and the onions and peppers are caramelized.
3. Remove bratwurst from the tray and place directly on grill grates to char on both sides for 3-5 minutes on each side.
4. Serve immediately on hoagie roll and top with peppers and onions and your choice of condiments! Serve alongside an ice cold Michelob ULTRA, and enjoy!