Passion Fruit Tennis Tart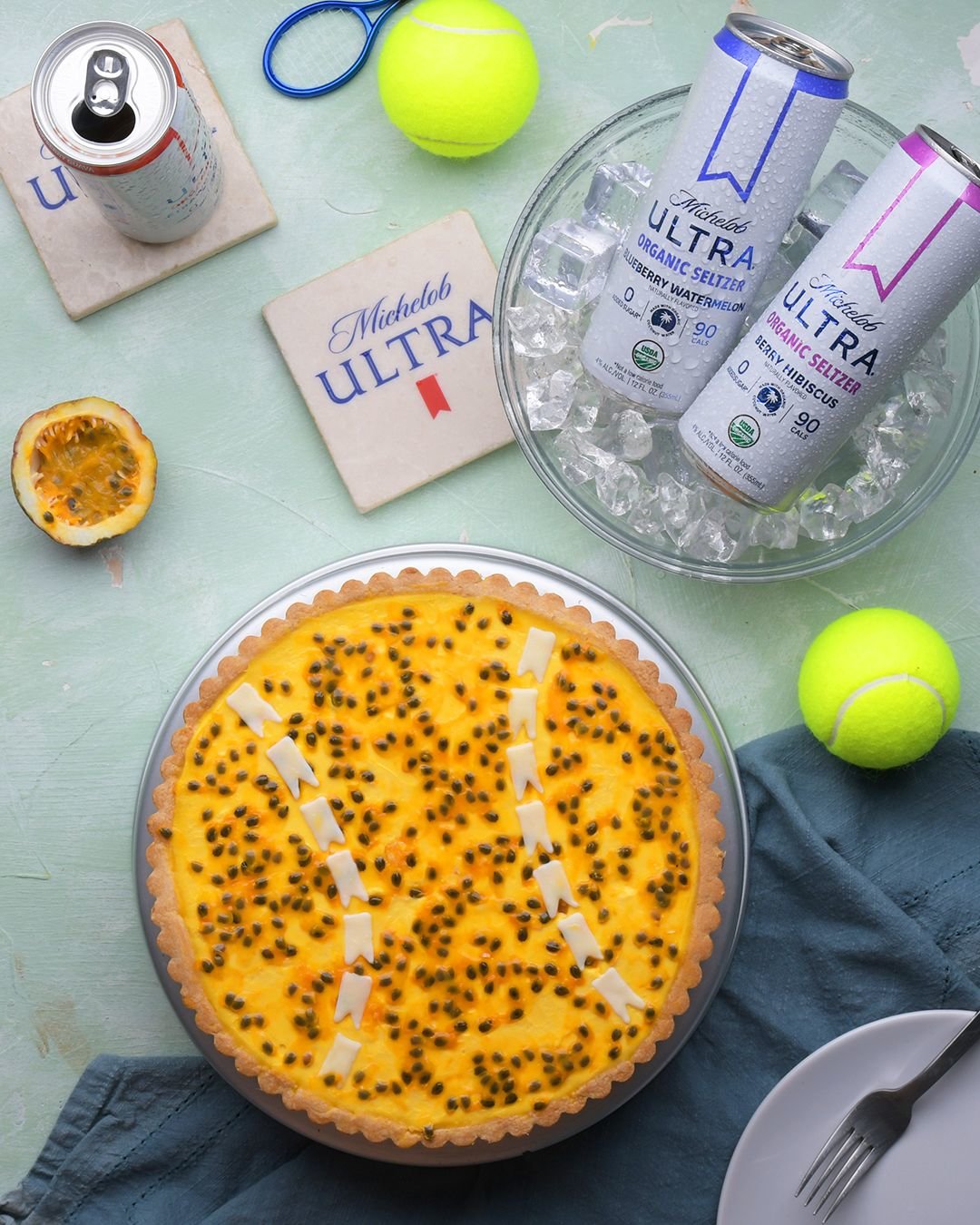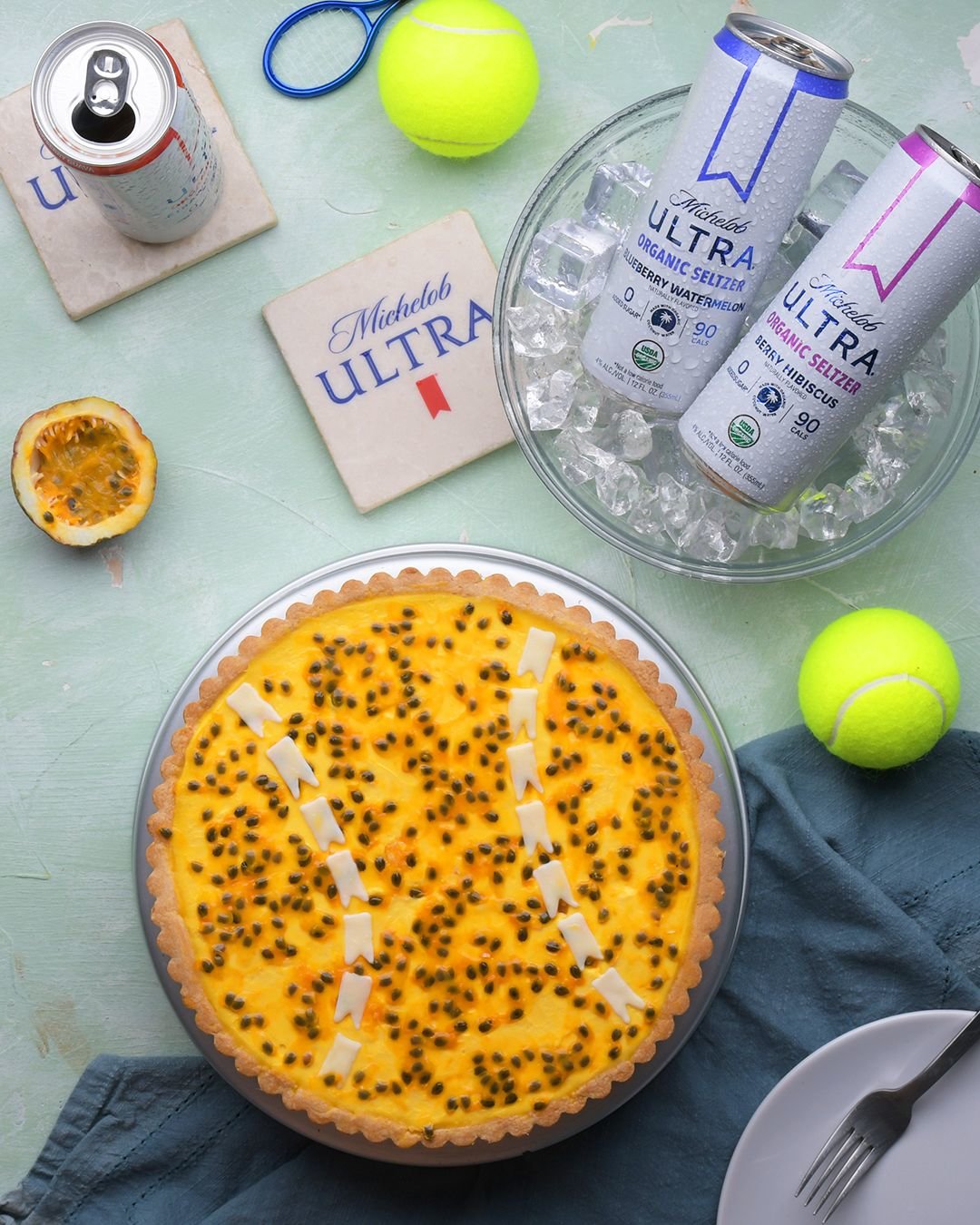 Passion Fruit Tennis Tart
Ingredients
Prep Time 1 Hour
---
Tart Shell
● ¼ cup - Unsalted Butter, softened
● ⅓ cup - Powdered Sugar
● 4 teaspoons - Almond Flour
● 2 Tablespoons - Cornstarch
● 1 ea - Whole Egg
● 1 Tablespoon - Cake Flour
● Pinch - Salt
Mango Curd:
● 60g - Mango Purée
● 2ea - Whole Eggs
● 1ea - Egg Yolks
● 4 Tablespoons - Granulated Sugar
● 4 Tablespoons - Unsalted Butter
● 1ea - Gelatin Sheet
Instructions
Total Time 2 Hours 30 Minutes
---
Tart Shell
1. In a mixer with the paddle attachment, add your softened butter, and on low speed, cream the butter for 2 minutes. Gradually add the powdered sugar, almond flour, and cornstarch. Once it is all incorporated, add one egg at a time until it is thoroughly combined. Lastly, gradually add your flour and salt. Once it is incorporated, place the dough in the refrigerator for 1 hour or until firm.
2. Once the dough is firm, roll out dough slightly larger than your pan of choice to ¼ of an inch thick. Line the pan with the dough. Perforate the bottom and bake at 350 F for 45 minutes or until golden brown. Let cool.
Mango Curd:
1. In a bowl, add your eggs and sugar. Set aside.
2. In a pot, add your mango puree. Bring to a boil and temper in your puree to your egg mixture. Once it is all combined, add the mixture back to the pot and cook on medium-low heat until it reaches a glaze consistency. Strain your mixture and let it rest in the fridge for at least 1 hour or overnight.
Assemble:
1. Break down your curd with a spatula to loosen it up. Pour it over your tart shell. Add passion fruit pulp to the top as desired.
Enjoy!