Potato Blossoms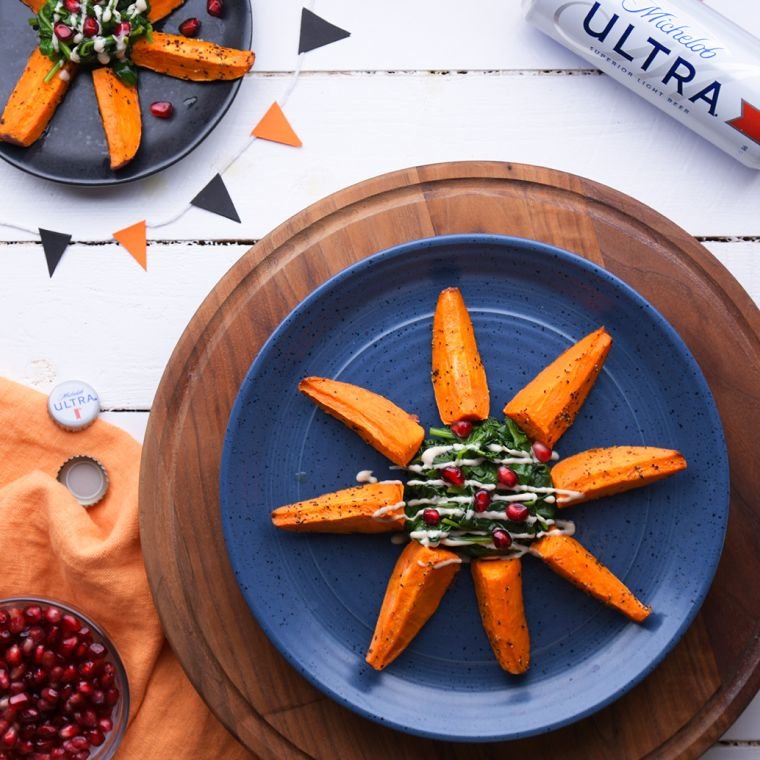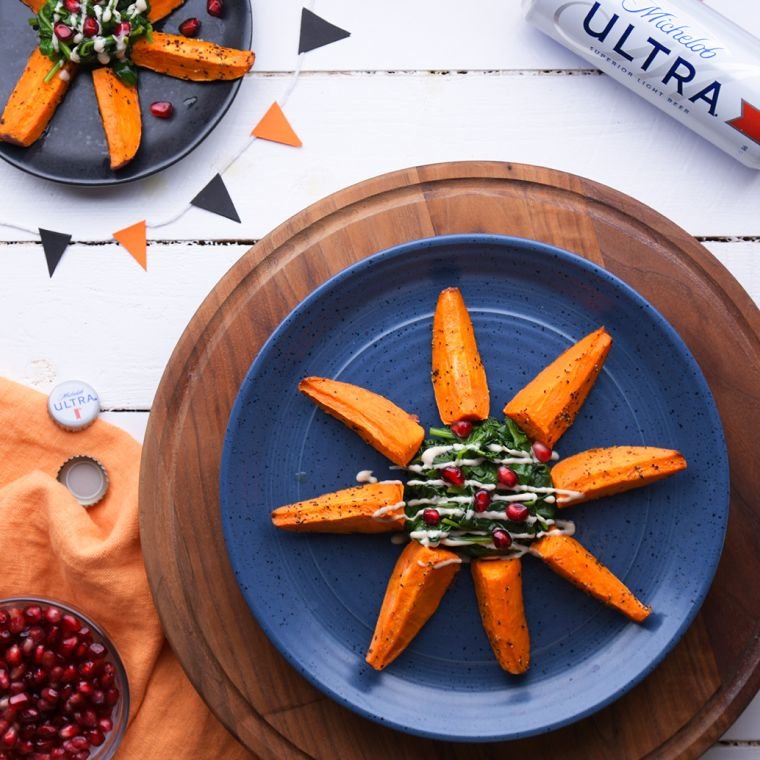 Potato Blossoms
Ingredients
Prep Time 10
---
● 2 sweet potatoes
● 2 tbsp. olive oil
● ½ tsp. salt
● ½ tsp. black pepper
● 2 cups spinach
● 2 tbsp. butter
● 2 tbsp. tahini sauce
● 2 tbsp. pomegranate seeds
Instructions
Total Time 1 hour
---
1. Preheat the oven to 425 F.
2. Cut sweet potatoes in half. Microwave halves wrapped in damp paper towels for 1 minute on high.
3. Using an apple slicer, cut each sweet potato half into slices and remove the core piece.
4. Transfer sweet potatoes to a parchment-lined baking sheet and drizzle with oil. Sprinkle it with salt and pepper.
5. Bake for 30 minutes. Transfer to a serving platter and arrange in a blossom shape.
6. Saute spinach in butter and season with a bit of salt. Place in the middle of the potato blossom.
7. Drizzle spinach with tahini sauce and top with pomegranate seeds.