Spaghetti Squash Scampi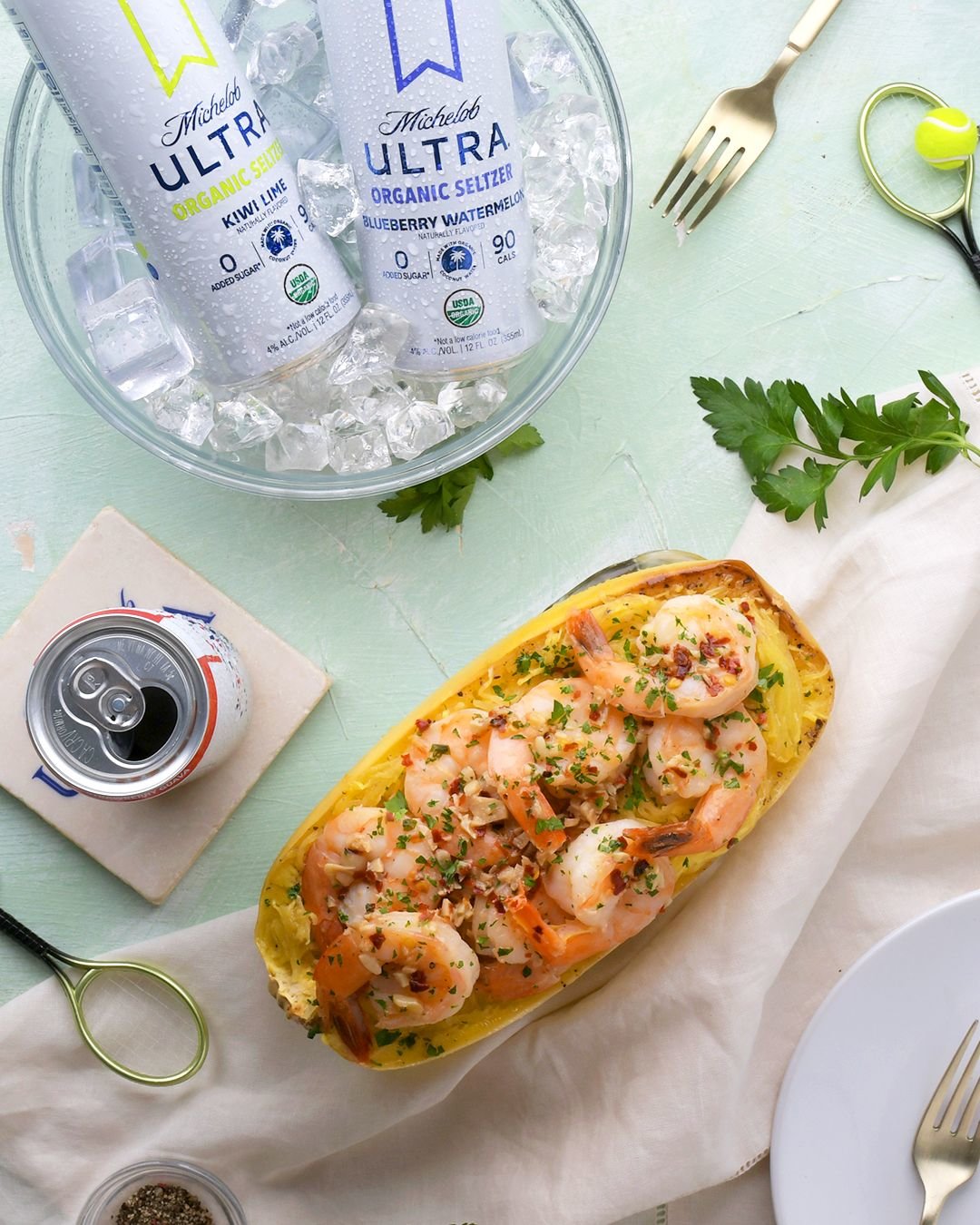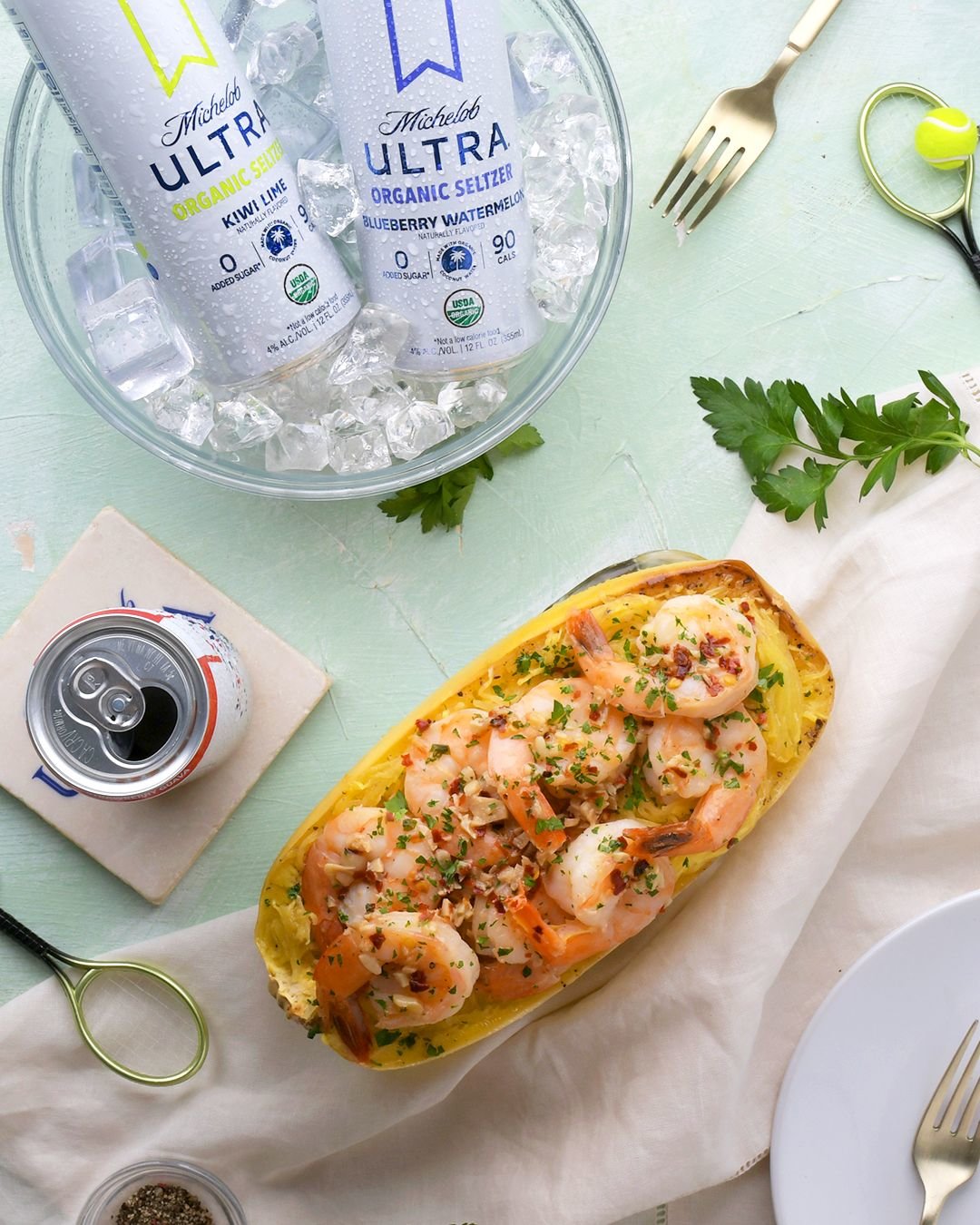 Spaghetti Squash Scampi
Ingredients
Prep Time 25 minutes
---
● 1 - Spaghetti Squash
● 1 Lb - Shrimp, shell-less
● 3 Tablespoons - Unsalted Butter
● ¾ cup - Dry White Wine
● 3 Tablespoons - Olive Oil
● ⅓ cup - Fresh Parsley
● ¼ teaspoon - Red Pepper Flakes
● ½ ea - Lemon
● ¾ teaspoon or to taste - Salt
● 3 Tablespoons - Unsalted Butter
● Pinch - Pepper
Instructions
Total Time 1 hour
---
1. Cut Spaghetti Squash in half. Discard the seeds. Brush olive oil on the inside of the squash and season with salt and pepper. Place the squash bottom side down on a baking sheet and roast in the oven at 375 F for 45 minutes or until tender. Once done, set aside to cool.
2. Reduce the oven temperature to 350 F. You will use it for the shrimp scampi.
3. In a pot over medium heat, add the olive oil; once the oil is hot, add the garlic and let it cook for 2 minutes. Once the garlic has infused its flavor into the olive oil, add the butter. Once the butter has melted, add the red chili flakes and cook for another 3 minutes. Set aside.
4. In a baking pan, place your shrimp. Pour over your hot butter. Top it off with chopped parsley and bake at 350 F for 12 minutes.
5. Serve by shredding the spaghetti squash and topping it off with shrimp scampi.
Enjoy!