The Pineapple Paloma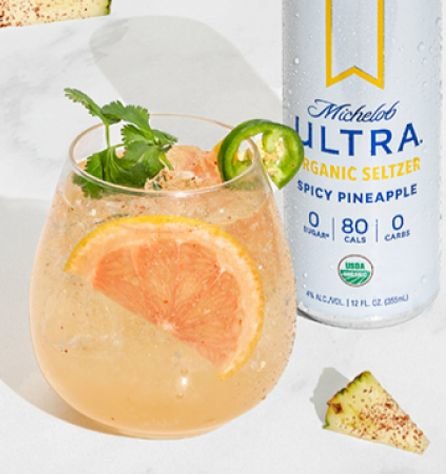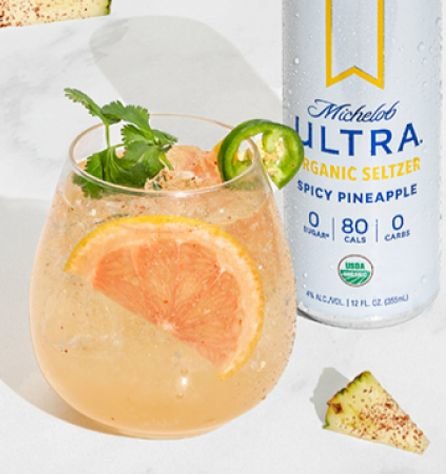 The Pineapple Paloma
Ingredients
Prep Time 5 minutes
---
● Tequila Blanco or Mezcal
● Fresh grapefruit juice
● Grapefruit
● Jalapeno slice
● Tajin
● Cilantro
Instructions
Total Time 10 minutes
---
PREP INGREDIENTS & GLASS
Thinly slice grapefruit in half-circle wedges.
Lace the fruit inside a glass, lining the sides, so it is visible when looking straight-on.
Fill the glass with ice, ensuring that the fruit remains lined on the side of the glass.
Slice jalapeno into a wheel, and cut a small notch to place on the rim of the glass.
IN A SHAKER
Add 1 oz. Tequila Blanco or Mezcal
Add 1/2 oz. fresh grapefruit juice
Add 1 jalapeno slice
Shake to combine and pour over ice
Top with Spicy Pineapple Seltzer
SERVE
Garnish with Tajin, cilantro, and sliced jalapeno wheel.